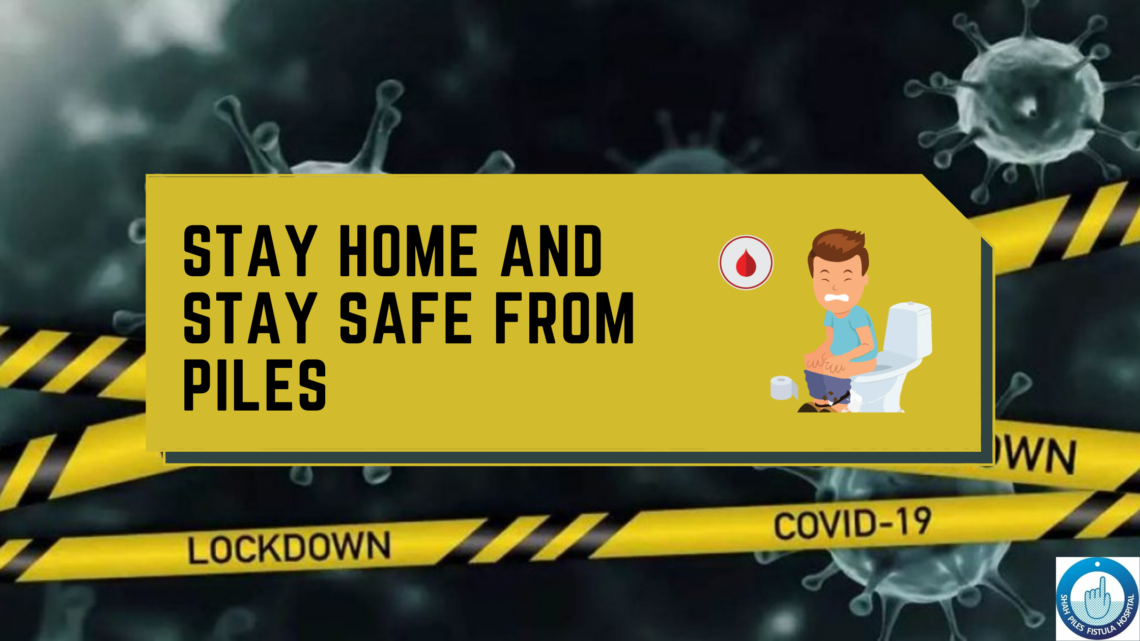 Nowadays, many people don't care about covid19 like there is no corona virus around but due to our carelessness corona virus is getting strong and affecting to many peoples around the country and unfortunately many people are dying. To control this situation our government announced Janta Curfew again for few days in mega cities of Gujarat State and in many other states or cities, government can announce Janta Curfew to control this situation. It's really difficult for the people who are suffering piles and we know how pain-full it is, specially in this pandemic, people are not allowed go out from their home and enable to visit Piles Hospital Ahmedabad As we all know that any diseases are like "Bin Bulaye Mehman" (uninvited) and due to our current lifestyle as we are home, people have time to leisure much, can able to sit for longer time to work from home, watch movies or read books, can eat whatever they like and unable to do any physical activities or some don't exercise as well. Due to these, they might have problem of digestion. Improper digestion and sitting for the longer time are they key causes of Piles. So, what if you are suffering from piles and can't able to visit doctor due to this lockdown or you want take precautions for piles, these are the list of Home Remedies which can provide you relief from the pain of piles until this lockdown comes to end.
List of Home Remedies:
Eat more High-Fibre Foods:
High-fibre food are easily digestible even in this current lifestyle. Adding the high-fibre diet will reduce constipation. It will provide relief from the pain and blood. High-fibre food absorb moist which soften stool and helps to pass stool easier.
High-fibre foods are most unprocessed and natural for example: Oatmeal, barley, nuts, beans, fruits, & etc.
As per the doctor, most of the anus related problem are due to the lack of water consumption in their body.
Drinking plenty water everyday will soften stool and can easily pass through without any irritation while bowling movement.
Minimum 3/4 Litres of water should be drink per day.
Applying ice pack at affected area of anus for 15-20 minutes can reduce the swelling and pain. It is really helpful for the one who are suffering from large painful piles.
Use ice bags or ice wrapped in soft cloth or paper towel, never apply ice directly on affected area. Apply ice packs 2-3 times a day.
Taking warm bath can reduce the irritation and itchiness. It will provide you lot relief in pain of piles.
15-20 minutes of warm full body bath or you can take sitz bath or warm water tub bath as well. Keep the affected area neat and clean after every bowling movement.
Avoiding Sitting for longer period of time:
Sitting at the same place for the longer period of time because of work or watching tv or series or movie or reading books can cause piles and if are suffering from piles, it will increase your pain which would be terrible.
Stay physically active and do regular exercise. Try to avoid sitting in the same position for 30-40 minutes and do some light exercise or a walk for few minutes can help to prevent piles and pain of piles.
There are many other home remedies other than these are:
Wear comfortable and soft clothes
Apply coconut oil at infected area
Apply Aloe Vera at infected area
Use soft toilet paper
Never hold your urine and bowling movement
Conclusion:
So here we have provided you a complete list of home remedies which would be all available at your home and didn't need to go out of your house. These home remedies help to prevent piles who are not affected and who are affected please don't panic or scared that you are not able to visit the doctor due to lockdown, follow these home remedies which will give relief from piles until this lockdown ceased and later you can visit the Piles Hospital Ahmedabad.
Stay Home and Stay Safe from Covid19 and Piles as well.