Welcome
Shah Piles Fistula Hospital was set up on the 3rd of January, 1982. Since the day the father-son duo; Dr. Devendra k shah and Dr. Niket Devendra shah has been providing the society with their capabilities and extraordinary vision in the field of Proctology.
The Piles hospital in Ahmedabad has treated more than 1.5 lac patients over the years suffering from a spectrum of diseases which include Piles (Masa\Babasir), Fissure(Wadhiya), Fistula (Bhagandar), Pilonidal sinus, Rectal polyp and all other problems related to the anal canal.
Recognized by the Central Council of Indian Medicine(CCIM), Shah Piles Fistula Hospital is the most authentic piles hospital in Ahmedabad for teaching as well as research. Every year the number of students from India as well as abroad are trained in the field of Proctology at the piles hospital. Several camps are conducted in rural places and major cities, in collaboration with charitable trusts like Rotary and Lions.
TESTIMONIALS
2 times I got operated for fistula in Ahmedabad different hospitals 3rd time I got a reference from a friend and got treated completely at shah piles fistula hospital by dr. Devendra shah... now I don't have any problem. It was a painless procedure

"I personally had gone through surgery and I am 100% satisfied, I did my surgery in 2016 for piles and it went very well, no problem at all, highly recommend Like

Dr. Dk and his son Niket are the jewels of the town. I can't thank them enough as I was one of the most critical situations in 2015 with their help and treatment I was cured 100%. Best staff doctors with him Dr. Dharmesh is also a cool Doc in their team. One line for Dr. DEVENDRA SHAH he has golden hands when it comes to Fistula and Piles."

I still remember the day when I was admitted to your hospital for surgery. It was one of the toughest times of my life. Your personal attention and kindness helped me overcome my fears about surgery. Thank you and hospital staff for the support!

My father was suffering from fistula which was very much painful and recurring in nature. We went for allopathy treatment and after 3 unsuccessful surgeries, my father's health was deteriorated gradually. Fortunately, we met Dr. Niket Shah sir. He suggested to us for the final surgery. He gave us firm assurance regarding the recovery of my father's illness. He did surgery and it all went perfect. Today my father is completely alright and living excellent life after a painful journey of fistula. Dr. Niket Shah sir is not only an excellent proctologist but equally good person. I and my family will always indebt of his kind deeds"
About us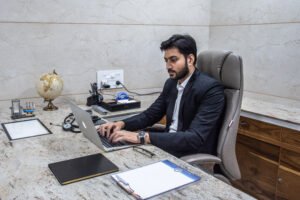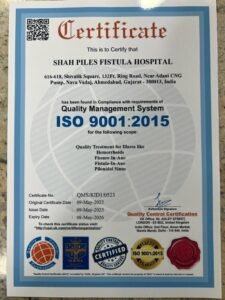 The vision of Shah Piles Fistula Hospital is to serve the people suffering from the most common heath problems related to Piles, Fistula, Fissure, Pilonidal Sinus & Other Anal Canal problems. The Shah Piles hospital in Ahmedabad has been brought to action to serve society.
24*7 availability of doctors.
An expert team of Proctologists and notable surgeons of India.
Homely treatment with all the latest technology to avail fruitful results.
Painless Surgery according to patient's health conditions.
Minimal or no pain after the surgery.
No chance of recurrence of the disease.
Daycare hospitalization and Indoor facilities for patients as well as relatives.
No damage to the Anorectal ring, Thus the patient can normally pass the stool after the surgery.
Mediclaim facility is available.
Meet Our Doctors
Dr. Devendra Shah

Dr. Devendra Shah is in an active practice as a consultant Proctologist

Dr. Niket Shah

Dr. Niket Shah is young, dynamic and experienced in the field of proctology.

Dr. Bhavesh Ghewala

Dr. KuntalShah
Procedures
Perianal Abscess
An anal abscess is a painful condition in which a collection of pus develops near the anus. Most anal abscesses are a result of infection from small anal glands.

Fistula
An anal fistula is a medical term for an infected tunnel that develops between the skin and the muscular opening at the end of the digestive tract (anus).

Fissure
An anal fissure is a small tear in the thin, moist tissue (mucosa) that lines the anus. An anal fissure may occur when you pass hard or large stools during a bowel movement.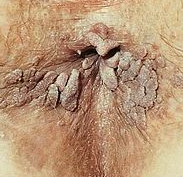 Genital Warts
Genital warts are a sexually Transmitted Diseases caused by certain types of human papillomavirus (HPV)

Piles
Piles also called Hemorrhoids, are swollen veins in your anus and lower rectum, similar to varicose veins.

Pilonidal Sinus
Pilonidal Sinus is a type of infection which typically occurs as a cyst between the cheeks of the buttocks, and often at the upper end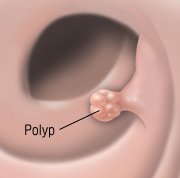 Colorectal Polyp
Polyps are abnormal growths that start in the inner lining of the colon or rectum. Some polyps are flat while others have a stalk.

Rectal prolapse
Rectal prolapse is when the rectal walls have prolapsed to a degree where they protrude out the anus and are visible outside the body.